Firstly, you can forget about buying fancy and expensive labels because the best workout or exercise clothings should be something that makes you feel comfortable and great when you wear them. Here are some tips on how to choose your best workout clothes:
Right Fabric
Consider the hot and humid weather we are living in Malaysia or Singapore, we tend to sweat a lot during our workout so it is important to wear the right sports clothes with the Right fabric. We tend to like cotton clothings but cotton t-shirts and pants absorb the sweat and they don't pull it away from your skin or help it evaporate quickly. That's why cotton exercise attires will make you feel wet and heavy during your exercise.
Choose your workout attire with moisture wicking fabric that will pull away your sweat from your skin and help it to evaporate quickly. This "wicking" effect will create a cooling sensation on your skin. Usually, this type of fabric consists of a mixture of majority polyester and spandex. Once you wear it, you will love it because it is so comfortable to wear it in a hot and humid environment.
I basically change most of my t-shirts collection to t-shirts with moisture-wicking fabric and wear them almost every day. Love to wear it during my frequent travel because it is also wrinkle free.
Right Fit & Comfort
Depending on the exercise that you do, it is recommended that you wear something that you feel comfortable in. Something not too loose or with wide-leg that could get tangled in the exercise equipments.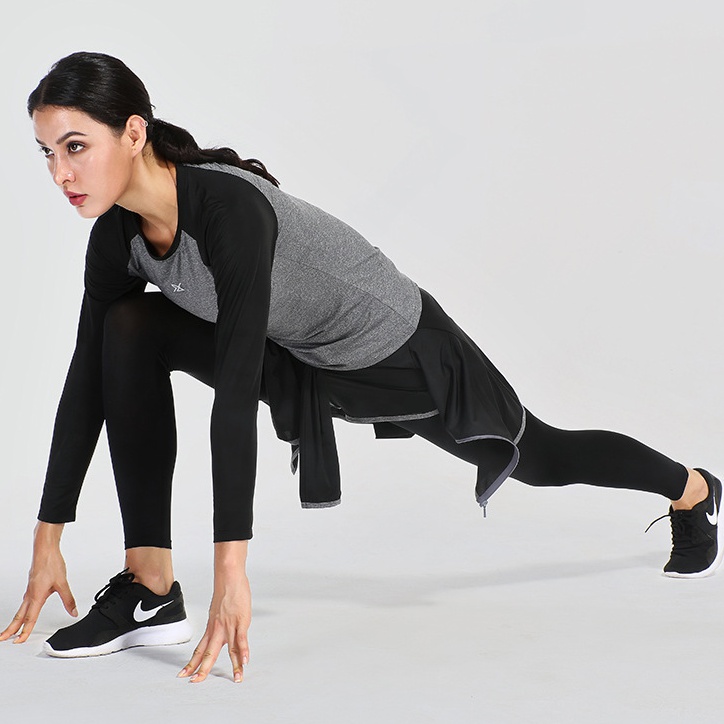 If you are doing stretching exercises like yoga or Pilates, then stretchable exercise clothes are highly recommended. In summary, you need to make sure your clothings won't gets in the way of your workout.
Right Mood
Keep a few different colors of exercise clothings especially the colors that will boost up your mood. Something beautiful that makes you want to workout more. Some of my friends like to reward themselves with a few nice looking sports attire to motivate themselves to become their better selves.
Finally, remember to use your workout clothings as your tool to make you feel good and comfortable during your exercise.
Awesome Gears strive to bring you high performance exercise clothings and gears to make your workout fun and comfortable. If you like to try our moisture-wicking workout clothes, check out the beautiful collection here: http://theawesomegears.com/shop/